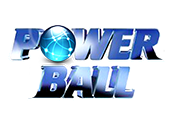 Australian Powerball Results

Powerball is an Australian online lottery and one of the country's biggest lottery games with the AUD80 mln jackpot recorded in 2009. Just like the original US Powerball the Aussie version of the game offers lottery players fascinating winning rates as well as really huge jackpots and secondary prizes once a week completely tax-free! Take a chance to become another lucky Australian Powerball grand prize winner playing and checking the latest Powerball results online. Operated by NSW Lotteries (New South Wales & Australian Capital Territory), Tattersalls (Victoria & Tasmania), Golden Casket (Queensland), SA Lotteries (South Australia) and Lotterywest (Western Australia) Australian Powerball guaranteed Division 1 prize pool makes at least a $3 mln and can jackpot to over $50 mln. Take a chance to become a millionaire, play and keep up with the latest Powerball results no to miss your life-changing opportunity.


Powerball Numbers

So what are the ways to check Powerball results and Australian lotto results? Surely you may go to the nearest lottery retail outlet to find out latest Powerball results. But what should you do if you are pressed for time or played from abroad, for instance? Web online services offer the swiftest way to check Powerball results. Usually they are available by 9:00pm (AEST), on Thursday. Dividends updates for each game are as a rule published after the draw and are available the following morning. Too curious to wait, watch the draw broadcasts on Channel 7TWO or check Powerball results on Channel 7 from 8.30pm AEST/8.00pm ACST (or 9.30pm for Victoria and Tasmania during Daylight Saving).
AUSTRALIA LOTTO

Lotteries in Australia include various lottery related products licensed by Australian lottery companies. Lotteries operators are licensed at a state or territory level, and include both state government-owned and private sector companies. Most major Lotteries have now moved into the online marketplace

As of February 2015, the major players in the lotteries industry include:

-Tatts Group Limited, which operates under the "Tatts" brand in Victoria, Tasmania, the Australian Capital Territory, and the Northern Territory. It also manages Queensland's Golden Casket Lottery Corporation (which it took over from the Queensland government in 2007), New South Wales Lotteries in NSW and the ACT and South Australian Lotteries in South Australia and
-Intralot Australia, which operates under "Intralot" in Tasmania;
-The publicly listed Jumbo Interactive, operating online as Ozlotteries.

State government-owned corporations were once a major sector in the industry. However, with Tatts taking over operation of several state-owned lotteries (though the states still retain legal ownership), the only state owned-and-operated lottery in Australia is Lotterywest in Western Australia.

Although the organisations are predominantly state-based, Australia has a number of national lottery games. Currently, Tattersall's and the state-owned lotteries operate as a bloc to jointly conduct the national games, pooling their entries and winnings. For example, Tattersall's administers the Saturday Lotto (known as Tattslotto in its jurisdictions), Oz Lotto and Powerball games on behalf of the bloc; similarly, South Australian Lotteries operate the Australian Soccer Pools on behalf of the other operators. The major operators also market lottery games traditionally running in their own jurisdiction, however recently some of these have become "multi-state" games, if not national.

Australian lotteries are subject to many regulations, which generally vary by state. The minimum age to purchase lottery products is 18.

Lotterywest, Lotterywest is owned by the Western Australian government and has been in operation since 1932. The aim of the organisation has always been to benefit the entire WA community, which it has successfully continued to do to this day. Lotterywest not only gives Western Australian residents the chance to win huge life changing amounts of money, but also uses profits raised from ticket sales to directly benefit the state.

Profits earned are distributed to various beneficiaries in the form of grants and donations, supporting sectors such as the arts, health and sporting in WA. In the last financial year alone, WA winners shared in $463 million worth of lottery prizes through Lotterywest, while $283 million of that money raised went directly back to the WA community.

South Australian Lotteries, is a lottery company that operates in the Australian state of South Australia. While the license to operate lotteries in South Australia is owned by the South Australian Government they in turn appointed Tatts Group Pty Ltd as the Master Agent and license holder.

SA Lotteries syndicates national games (including X-Lotto (Mon/Wed/Sat), Powerball, Oz Lotto, The Soccer Pools). SA Lotteries also has its own version of Keno.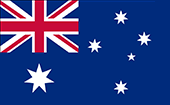 Lotto Statistics Tools

Don't know what numbers to play? Your numbers never come up? Want to know what the most common number is? All these questions, and more, can be answered with our new (but still in beta) lottery tools.

Get the edge when playing the LOTTO by using our great tools. Use them either on their own or alongside each other, and pick your numbers based on facts and history rather than guess work"
VISIT LOTTO STATISTICS TOOLS NOW!
Top Rated Online Forex Brokers
(100+ Brokers)


Looking for the best online brokerage accounts for trading stocks, ETFs, mutual funds, and other investment vehicles? Different online brokerages vary widely in terms of the fees associated with each account, so NerdWallet scoured the internet to find the best online brokers by category, whether you're looking for a deep discount broker, commission free ETF trading, or the best customer service.

. .

Based upon average ratings from individual forex traders collected world wide from numerous websites throughout the Internet.

australia-lotto.com`s Random Top Picks of The Best Overall Online Brokers:
THIS WEBSITE IS NOT AN OFFICIAL WEBSITE AND IS NOT ASSOCIATED WITH AUSTRALIAN LOTTERY AGENT