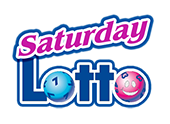 Saturday Lotto
,
Tattslotto


How to play Saturday Lotto (Tattslotto)

Saturday Lotto numbers (Tattslotto) are drawn from a machine containing 45 balls numbered from 1 to 45 inclusive. For a standard game, you choose 6 numbers from this range.

In total, 8 balls are drawn of which the first 6 are the winning numbers. The last 2 balls are the supplementary numbers. These supplementary balls are used to determine prizes in Divisions 2, 5 & 6.

The chance of winning a Division One prize in Saturday Lotto is 1 in 8,145,060

Saturday Lotto Results, Tattslotto Results

Saturday Lotto (Tattslotto), is a widely popular Aussie game of chance featuring impressive win rates and jackpot size. It provides 6 cash prize categories along with the grand jackpot which are all tax free. Decided to try your luck in Australian online lottery, then why not choose Saturday Lotto. And who knows, maybe it's your number-one chance to become the lucky jackpot winner! Take a chance to become a millionaire, play and keep up with the latest Saturday Lotto results no to miss your life-changing opportunity.

Saturday Lotto Numbers (Tattslotto)
How can you check Saturday Lotto results? There are several ways to check Saturday Lotto results and Australian lotto results. Surely you may go to the nearest lottery retail outlet to check Saturday Lotto results. But what should you do if you are pressed for time or played from abroad, for instance? It's hardly arguable that getting info updates via the web is the fastest and the easiest way to do that. Keep up with the latest Saturday Lotto results online! It is very convenient for those having no time or desire to watch the draw TV broadcasts or contact retailers to find out latest Saturday Lotto results.


Game play and win rates
Offering six prize categories, Australian Saturday Lotto is a popular game of chance where the 6 main numbers and 2 supplementary ones are drawn randomly every Saturday from a barrel of 1 to 45 (the same goes about its mid-week counterparts, Monday and Wednesday Lotto). Check off the right 6 winning Saturday Lotto numbers to win the main prize and make sure the entry is made by 7.30 pm AEST (or 8.30 pm - Daylight Saving). Apart from the main lottery numbers, there are two extra numbers giving a chance to win the cash prizes of the 2nd, 5th and 6th divisions matching 1 or 2 of them.

Australian Saturday Lotto average winning odds for the set $4 mln jackpot are 1:31. Apart from the impressive win rates all prizes are tax exempt!

Remember that your winning chances are determined by the total count of games you are going to play on your ticket. Hence the win rates for the 1st division prize for a single standard game entry will be 1 in 8,145,060; 1 in 678,755 for 12 games and 1 in 581,790 for 14 games. The ticket price will grow progressively with the higher number of games chosen.


Deciding on your Australian Saturday Lotto strategy (Tattslotto)

No matter whether you are a first-timer playing for fun or a lotto pro being really into the game, you will have to decide on your strategy. This may concern the way you fill in your ticket or online lottery entries and the number of games you play to increase chances to win the grand and the secondary cash prizes.

Some players, especially the beginners, may find themselves at a loss choosing their ticket or online lottery numbers from the 1-45 barrel. Use the offered QuickPick option to get Saturday Lotto numbers randomly generated for you by the machine. The option ranges from 4 games (Regular QuickPick) to 50 (Maxi QuickPick). Marking Coupon allows you to choose your favourite and special Saturday Lotto numbers for the entry. Thus you may play from 4 to 18 panels. Doubt you chances to win using standard game-play, then you can make use of the System Entry option. Simply speaking it offers more numbers to play in every entry, which obviously positively affects the win rates for multiple prize divisions. It could be a really good choice for Australian online lottery fans playing in groups. Still you can opt for the ever more promising feature - a Pick Entry. It guarantees 1 or 2 winning numbers in this way giving more chances to win. It can be played both as a marked or a "quick picked" ticket. To play extra randomly generated standard games on the marked coupon use the so-called Top Up feature.

Multi-Week and Advanced Entries are another interesting game features.

If you are going to be away on holidays or out of town (with no access to the web) and you would like not to miss the upcoming online lottery draw then use Multi-week entry option. It enables you to play the same Saturday Lotto numbers for 2-10 weeks at once. Got feeling for some upcoming draw, then the Advanced entry is just what you need. Such entries are available over the period of up to 10 weeks prior to any draw date. It is really helpful to avoid the rush and also can be done online, which is also a handy tool to check Saturday Lotto results.



Saturday Lotto Superdraw
Saturday Lotto About 7 times a year, the Australian online lottery fans have a chance to take part in the special Saturday Lotto superdraw with a staggering starting jackpots ranging from $20 mln to $30 mln Australian dollars. Saturday Lotto superdraw prize keeps growing after each roll is over. Let's take for instance the Saturday Lotto superdraw carried out on 1 November 2014. Interestingly enough, that was not the mind boggling sum of the jackpot prize reaching AUD21 mln, but rather 14 lucky winners that distinguished that Saturday Lotto superdraw from the other ones! After the jackpot was split, each lucky ticket cashed AUD1,5 mln tax-free!


Hot and Cold Saturday Lotto Numbers
Over-the-counter and online lottery players often use hot lottery numbers and avoid using the cold ones for their entries. Hot numbers are those most frequently drawn that is why their high statistical probability to pop up in the result is so appealing to the lotto players. On the other hand cold numbers are most infrequent ones. However there are players preferring them stating that it is just to one's luck and a matter of time for to them appear in the draw. Numerous operators make their hot and cold number selection to encourage the players. The statistics is based on the latest Saturday Lotto results history. For instance, in 2013 the hot Australian Saturday Lotto numbers listed 18, 24, 12, 33, 13, 11, 1, 15, 22, 41, 10 while the cold one's were 16, 37, 2, 45, 28, 36, 34, 20, 44.


Record Jackpot
In April 2008 the biggest Australian Saturday Lotto jackpot was reported. An astonishing jackpot worth $47.9 mln of Australian dollars was won after the corresponding Saturday Lotto superdraw. This surely backs the lottery's fame and popularity among Australians. The reasonable winning odds and high cash prizes are just a few reasons Australian online lottery players like Saturday Lotto.



NSW Lotteries, is a corporation owned by the Government of New South Wales in Australia. However, since 2010, it has been operated by Tatts Group Limited under a 40-year exclusive licence. It runs games of chance through a network of agents, most of which are newsagencies. It falls under the government portfolio of Gaming and Racing and is governed by the Public Lotteries Act 1996.

NSW Lotteries runs some of its lotteries itself and syndicates a number of others run by interstate lottery organisations. The lotteries offered are:

NSW Lotteries has been has been operating in New South Wales providing entertaining games of chance since the late 1930's. Licensed to conduct the games of Lotto and Lotto Strike, OZ Lotto, Powerball, Instant Scratch-Its, Lucky Lotteries, and The Pools online and through a network of 1600 small businesses throughout NSW and the ACT.

Every week millions of players in New South Wales dream about what they'd do if their numbers came up or if they scratched their way to instant wealth.

Behind these brands is Tatts Lotteries, a strategic business unit of Tatts Group, a publicly listed company.

NSW Lotteries also sells various scratchcard games, under the brand 'Instant Scratch-its'.

NSW Lotteries introduced "thelott" in 2016.

NSW Lotteries will continue to bring you your favourite lottery games, whether you like to go in-store, online or to the App. From June 2016 you'll begin to see the Lott brand name appear in-store and online.

The Lott is the mark of trust that unites Tatts Group's Australian lottery brands including Tatts, NSW Lotteries, Golden Casket and SA Lotteries under one banner.

Originally called Tattersall's, Tatts Group has been in the Australian lottery business for more than 134 years. Tatts Group operates the official, government-regulated lotteries in Victoria, Tasmania, the Northern Territory, New South Wales, the Australian Capital Territory, Queensland and South Australia.

AUSTRALIA OZ LOTTO RESULTS
- Television
Channel Seven Perth and GWN broadcast results at the following times each week. These times may change without notice at the discretion of the television station.
- Newspaper
Official results for every draw are published by Lotterywest in The West Australian newspaper.
- Website
Here at www.australia-lotto.com, the Current and past results are available in the Results section.
- Premium Results Telephone Line
Call 1900 919 958. Calls cost 44 cents per minute including GST plus a 15 cent connection fee. Mobiles and pay phones cost extra.
- In-store
If you miss the draw results or want to check your numbers, use the ticket checker at any Lotterywest retailer. Or you can ask your retailer to check your tickets through the terminal.
Or visit any retailer or affilate for Tatts Group Limited, Intralot Australia, Jumbo Interactive, Netlotto,Lotterywest, or Tattersall the Lott