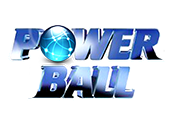 Powerball Lotto
,
Powerball Lotto


How to play Powerball Lotto

For Powerball, 2 sets of numbers are drawn from 2 machines, first contains 40 balls numbered from 1 to 40 inclusive and the second one contains 20 balls numbered from 1 to 20 inclusive. For a standard game, you choose 6 numbers from the first range of 1 to 40 and a Powerball number from the second range of 1 to 20.

In total, the machines draw 7 numbers. Firstly, the 6 winning numbers which are drawn from the first barrel of 40 numbers and secondly 1 Powerball number which is drawn from the second barrel of 20 numbers.

The chance of winning a Division One prize in Powerball is 1 in 76,767,600

Australian Powerball Results

Powerball is an Australian online lottery and one of the country's biggest lottery games with the AUD80 mln jackpot recorded in 2009. Just like the original US Powerball the Aussie version of the game offers lottery players fascinating winning rates as well as really huge jackpots and secondary prizes once a week completely tax-free! Take a chance to become another lucky Australian Powerball grand prize winner playing and checking the latest Powerball results online. Operated by NSW Lotteries (New South Wales & Australian Capital Territory), Tattersalls (Victoria & Tasmania), Golden Casket (Queensland), SA Lotteries (South Australia) and Lotterywest (Western Australia) Australian Powerball guaranteed Division 1 prize pool makes at least a $3 mln and can jackpot to over $50 mln. Take a chance to become a millionaire, play and keep up with the latest Powerball results no to miss your life-changing opportunity.


Powerball Numbers

So what are the ways to check Powerball results and Australian lotto results? Surely you may go to the nearest lottery retail outlet to find out latest Powerball results. But what should you do if you are pressed for time or played from abroad, for instance? Web online services offer the swiftest way to check Powerball results. Usually they are available by 9:00pm (AEST), on Thursday. Dividends updates for each game are as a rule published after the draw and are available the following morning. Too curious to wait, watch the draw broadcasts on Channel 7TWO or check Powerball results on Channel 7 from 8.30pm AEST/8.00pm ACST (or 9.30pm for Victoria and Tasmania during Daylight Saving).


How to play and win Australian Powerball

Australian Powerball joined the "big league" after changing its lottery format in March 2013. It had increased the odds along with encouraging higher jackpots. Powerball numbers format was changed from the 5/45 plus 1/45 to the present day 6/40 plus 1/20. What does it mean? Offering 8 prize divisions this Australian lottery requires guessing 6 main Powerball numbers from the 1-40 barrel as well as the so-called Powerball to become a jackpot winner (as opposed to 7/45 matrix in Oz Lotto). The Powerball is an extra number drawn from a separate barrel of 1-20. The chances to win the grand prize are estimated as 1 to 76,767,600. On the other hand one has to make a right match of 2 Powerball numbers and the bonus ball to win at least anything with favourable odds - that is the game's lowest cash prize division. Matching the Powerball is also perquisite for winning prizes of the 3rd, 5th, 7th and 8th divisions. Interestingly enough, in contrast to the US Powerball, Australian Powerball winnings are completely tax-free though a winner from another country might be obliged to pay some taxes there. Remember you can get latest Powerball results and other related info 7/24 from any part of the globe! Beware, the more games you will play every single draw the more chances you will have to win something. Its vivid through comparison, for instance the chances are 1 to 76,767,600 and 1 to 6,397,300 respectively for 1 and 12 games in the 1st prize division.


Choose your Australian Powerball game strategy

Players may choose among several offered game options either for the sake of improving their winning chances or just for the sake of convenience. The features are peculiar for most popular Australian lotto games:

opt for Quick Pick to save the trouble of matching numbers yourself; it can be used for the range of 12-50 standard games;
marking coupon allows choosing your favourite or special 6 numbers in the first box and 1 number in the Powerball box; in this case the games may range from 4 to 18;
Pick Entry guarantees 1 winning number (Pick 5 Entry - 35 standard games) or 2 Powerball winning numbers (Pick 4 Entry - 630 standard games) to improve the winning chances, can be played either as a Marked or QuickPick coupon.
System Entry option provides players with more numbers to play and accordingly hikes chances to win prizes in different divisions, which is a good solution for a group of players. The option ranges from System 7 and System 20, the higher the system number, the higher is the equivalent of the standard games to be played, for example 210 and 38,760 respectively for System 10 and System 20. The winning chances as well as the ticket prices would grow progressively.
the Top Up feature is suitable for those deciding to play extra standard games.
PowerHit deserves a separate mention as it is Australian Powerball peculiar option. In a few words it guarantees the winning Powerball and like the case with the System Entry it improves the win rates for the multiple prizes. Opting for PowerHit, you will only have to guess the first 6 Powerball numbers to win Division 1 prize. Along with the guaranteed winning Powerball number the PowerHit20 and PowerHit40 are equivalent for 20 and 40 standard games giving respectively 20 and 40 chances to win Division 1 cash prize. The essence of PowerHit System is similar to that of the above mentioned standard System Entry. You can match yourself or "quickpick" from 7 to 15 numbers (for the corresponding PowerHit System entry) which will be equivalent respectively to 140 and 100,100 standard games.


It's never a bad time to try luck in Australian Powerball

An Aussie couple was on vacation in Shoal Bay when the husband made up his mind to try luck and buy the Australian Powerball lottery ticket. He checked off the Powerball winning numbers 8, 15, 33, 21 and 36 and chose 3 for the PB. For one or another reason it was only Saturday morning of that draw week when the man went to check Powerball results. He returned home to astound his wife with the breaking news. They turned out to be that lucky AUD6 mln jackpot winners and could already make their life plans come true: a new home and an easy life.


Australian Powerball Record Jackpots

Powerball has its own history of the sensational jackpot wins! It was back in July 2009, when the grand AUD80 mln prize was won and was claimed to be Australia's largest prize pool. The jackpot was split by the two Aussies having enough luck to match the right Powerball winning numbers 15, 21, 17, 45 and 13 and 37 for the PB. The $80 mln jackpot broke the previous record set on June 2008. Then there was only one lucky man to check off the right combination of the Powerball winning numbers (2, 38, 5, 21 and 11 and 33 for the PB) to receive that time record-breaking $58,737,207 jackpot! Play and check Powerball results online and good luck!



NSW Lotteries, is a corporation owned by the Government of New South Wales in Australia. However, since 2010, it has been operated by Tatts Group Limited under a 40-year exclusive licence. It runs games of chance through a network of agents, most of which are newsagencies. It falls under the government portfolio of Gaming and Racing and is governed by the Public Lotteries Act 1996.

NSW Lotteries runs some of its lotteries itself and syndicates a number of others run by interstate lottery organisations. The lotteries offered are:

NSW Lotteries has been has been operating in New South Wales providing entertaining games of chance since the late 1930's. Licensed to conduct the games of Lotto and Lotto Strike, OZ Lotto, Powerball, Instant Scratch-Its, Lucky Lotteries, and The Pools online and through a network of 1600 small businesses throughout NSW and the ACT.

Every week millions of players in New South Wales dream about what they'd do if their numbers came up or if they scratched their way to instant wealth.

Behind these brands is Tatts Lotteries, a strategic business unit of Tatts Group, a publicly listed company.

NSW Lotteries also sells various scratchcard games, under the brand 'Instant Scratch-its'.

NSW Lotteries introduced "thelott" in 2016.

NSW Lotteries will continue to bring you your favourite lottery games, whether you like to go in-store, online or to the App. From June 2016 you'll begin to see the Lott brand name appear in-store and online.

The Lott is the mark of trust that unites Tatts Group's Australian lottery brands including Tatts, NSW Lotteries, Golden Casket and SA Lotteries under one banner.

Originally called Tattersall's, Tatts Group has been in the Australian lottery business for more than 134 years. Tatts Group operates the official, government-regulated lotteries in Victoria, Tasmania, the Northern Territory, New South Wales, the Australian Capital Territory, Queensland and South Australia.

AUSTRALIA OZ LOTTO RESULTS
- Television
Channel Seven Perth and GWN broadcast results at the following times each week. These times may change without notice at the discretion of the television station.
- Newspaper
Official results for every draw are published by Lotterywest in The West Australian newspaper.
- Website
Here at www.australia-lotto.com, the Current and past results are available in the Results section.
- Premium Results Telephone Line
Call 1900 919 958. Calls cost 44 cents per minute including GST plus a 15 cent connection fee. Mobiles and pay phones cost extra.
- In-store
If you miss the draw results or want to check your numbers, use the ticket checker at any Lotterywest retailer. Or you can ask your retailer to check your tickets through the terminal.
Or visit any retailer or affilate for Tatts Group Limited, Intralot Australia, Jumbo Interactive, Netlotto,Lotterywest, or Tattersall the Lott